Profile
"There's no business like show business, but there are several businesses like accounting"
– David Letterman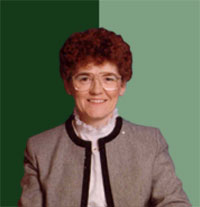 Mabel Sawyer, MBA, RTRP, ATP, CPB
President & CFO, ACTS 1-Stop Service Solution
ACTS is lead by President, Mabel Sawyer who has been providing professional accounting services for more than 20 years. Specializing in small business and individual tax matters, Mabel treats each customer with personalized service. Taking time to get to know the individual behind the tax form is key to the continued success of the company. ACTS clients know if there are any type of IRS or state tax issue plaguing them, they can call Mabel and she will champion their case.
Mabel strongly believes in success.  She financed her high school years working as a secretary for a judge in rural New England.  She funded college through gainful employment with private businesses.  Mabel has received degrees in accounting and business management and has worked for CPAs and Lawyers to gain the expertise needed to run her own accounting firm.
Over the years while running ACTS operations, Mabel has also worked for outside corporate accounting departments. This experience allows for expanded exposure to corporate accounting practices. Additionally, Mabel is very active in the community and a member of a dozen or more professional and small business Societies and Associations.
Mabel grooms her clients for success and boosts most proudly about helping one of her clients win the "Entrepreneur Award" in 1998.  Most recently, Mabel was featured in an article entitled "Can Do Attitude" appearing in the October 2003 edition of the Arizona Today newspaper.
One of the most important benefits ACTS clients enjoy is introduction to other high quality companies and small business services. Mabel had developed a trusted network of referral companies that have the same high standards for client service and quality that has allowed ACTS to serve the community for the last two decades.
We are very proud of the company ACTS has become. We welcome the opportunity to show you how our "1-STOP" service model can benefit you and your organization.
Give your company the benefit of services that will save you time, money and give you peace of mind.